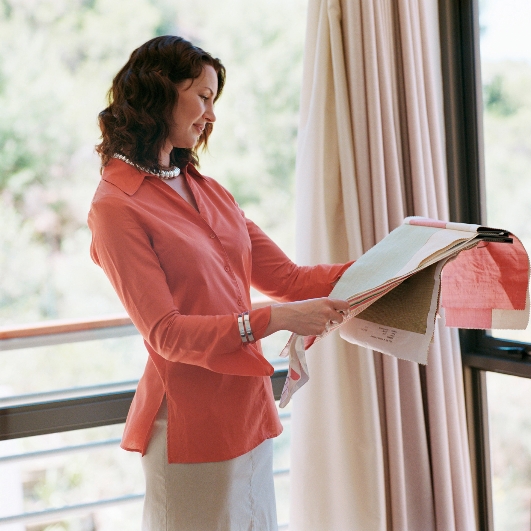 Arrange an appointment at home at a convenient time for you.
I can help with design ideas and after viewing the rooms that require the curtains/blinds, getting a feel for your style and finding out your requirements, we can choose a range of as many fabrics as you wish from the showroom.
We then take all of your choices to the room and find out which fabric looks best, enabling you to make a decision in the comfort of your own home. You can also choose from other soft furnishings such as cushions, bed spreads, headboards etc to compliment your theme.
I offer a FREE measuring service and provide you with a quotation on the day.
I am able to help you with technical advice on poles, tracks etc and can also help you with design ideas if you so wish.
Once you placed an order I will take care of the whole process right through to delivery which normally takes 4 to 6 weeks. I can also provide professional fitting if required.